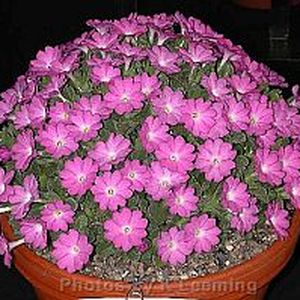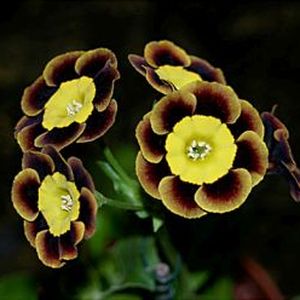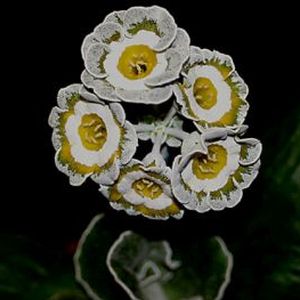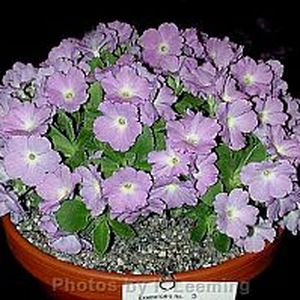 NOTICE BOARD
Scottish Society.
Sadly we have been advised that the Scottish Society has been wound down.
Despite valiant effort by Mark and Alison over a prolonged period, it was decided to close for a number of reasons.
We wish them and all their members well and hope they continue to grow and enjoy their plants.
Item posted - 3 April 2021
Northern Section Shows 2021 Cancelled.
Regretfully once again the committee have come to the difficult decision of cancelling the 2021 shows, for the well being of our members.
We will leave the AGM open for now as it is almost 9 months away and things are changing, almost daily. Hopefully we will be allowed to hold an AGM this year.
Plans are under way to hold a photographic competition for members to show their plants grown this year. Further details will be announced in this years issue of Vernalis and here on the web site.
Item posted - 4 February 2021
Member Contact Details.
Have you used all your extra spare time this year to tidy up?
Have you changed to a new e-mail provider?
Do we still have your correct e-mail address?
If you have changed e-mail in the last 18 months or so, please ping a quick e-mail to naps1873@gmail.com to make sure you still receive all communications and important information.
Item posted - 8 December 2020
Seed Exchange 2021. Our President and Seed Scheme Organiser, Chris Gill, reminds all members to consider donating spare seed to the Seed Exchange scheme, if they have not done so already. This allows members to purchase at a very reasonable cost, quality seed for growing on. Ideal if you are just starting and want to try growing from seed.
To allow Chris sufficient time to sort and pack the seed, and allow for administration and postage time, but still leaving sufficient time to allow sowing in January/February, please send your spare seed as soon as possible.
Please send your seed to Chris Gill, see details.
Item posted - 14 November 2020
Annual General Meeting. Regretfully the committee have decided to cancel this years AGM due to the continuing uncertainty of Covid-19 and the ever changing government restrictions. Our primary concern must be the safety of our members.
There is nothing within the Society Constitution that covers these difficult times and therefore Section 7 (Executive Officers) and Section 10 (AGM) cannot be adhered to without an AGM.
In order for the Society to continue functioning, all Society Officers and committee members have agreed to continue in their current roles, until such times as we can hold an AGM and ratify this decision.
Item posted - 3 August 2020
It with with much sadness that we have to report the death recently of Anne Pickering. Anne had been a NAPS member for many years, and a loyal supporter of the North Eastern Group. A respected primula grower, Anne had been training to judge Primulas at the Northern shows. With her professional background as a botanist and horticulturist, she gave several talks to the North Eastern Group on botany, plant pests and diseases, often bringing along a microscope for everyone to examine seeds, leaves, petals and farina. Anne will be sadly missed.
We offer our deepest sympathy to her family.
Item posted - 9 July 2020
It with with great sadness that we have to report the death of Trevor Newton. Trevor joined the Northern Society in the early 1980s and rapidly established himself as a major exhibitor, winning a number of Premier Medals and Trophies. He was a keen supporter of the North Eastern Section and often dominated the Show Auricula classes there. His main love was for the Show Selfs and for over 20 years he raised many top varieties, including: Red Sonata, Knights, Prince Bishops, Old Vinovian, Erjon and Sunnybrow. He was still exhibiting his new Red Self seedlings at Newbottle until very recently and will be greatly missed.
We offer our deepest sympathy to his wife and family.
Item posted - 15 June 2020
Year Book Appeal. With no show results or reports this year, we are in need of more articles for the Year Book. Please consider writing an article and send it to our editor Kate Gwillym - kate.gwillym@btinternet.com. The closing date will be 31 July 2020, to allow time for editing and printing.
Item posted - 17 April 2020
Note from Treasurer. "Apologies to the small number of members who paid 2020 subscriptions by cheque late February/last few weeks – the Treasurer is staying well clear of banks for the time being so your cheque may not be paid in, in the near future. Hope this does not disrupt your account too much"
Item posted - 13 April 2020
Seed Exchange Closed. The Seed Exchange has closed for the year. A big thank you to all who provided the seed and those members who purchased that seed. It has been a big success with most of the seed being sold, thanks to Chris Gill for carrying out this most welcome service to the Society.
Why not use the time this year, we seem to have plenty of that, try carrying out some crosses to produce seed for next years Seed Exchange. If you are not sure how to do this look at the article on the website Growing Auriculas from Seed.
Item posted - 29 March 2020
Contact information. If you have recently received your copy of Vernalis or the notice of the cancellation of the Northern Section shows by post, it means that we do not have your e-mail address on record. If you would be happy to receive Vernalis, notices of shows and meetings and other important information by e-mail, please just ping a quick e-mail to naps1873@gmail.com and we will add you to the list (and save the Section the cost of a stamp). Yearbooks will continue to be circulated by post.
Item posted - 23 March 2020
Auricula & Primula Shows Cancelled. It is with regret that the committee, following government advice, have decided to cancel our 3 shows this year; that is the Primula show, the Auricula show and Newbottle show due to the rapid escalation of the Coronavirus.
In addition, the North East Group meetings will be suspended until further notice.
It was considered by the Committee that the health and well being of all our members was paramount and without question. We hope you all stay well and that things are resolved as soon as possible. We will hopefully feel it safe at the end of October for our usual AGM to take place and we will let you know nearer that time what is decided.
It has been confirmed that the York Florists Show and Harrogate Spring Flower Show next month have also been cancelled.
Item posted - 17 March 2020
Scam emails. A number of scam emails are being received from someone pretending to be Chris Gill. It is believed they are using the details shown on the contact page of the website. Beware of any emails from people using strange email addresses. Check with the individual before doing as requested on the email.
Item posted - 3 March 2020
Membership renewal. Many thanks to all those Northern Section members who have already renewed their subscriptions for 2020 either by cash/cheque or by Standing Order directly to our bank account. Unfortunately, a proportion of Standing Orders are still coming through at the old subscription rates of £5 or £6 (family membership). Since 1st January 2019 the rate for all UK members has been £10. Please check if your Standing Order is still for £5/£6, if so, can you please amend it so that the Section receives the full subscription. Amending now will only take effect from 2021, so please pay the balance to the treasurer.
Could you also ensure that subscriptions are paid at the beginning of January and certainly by the end of February.
Please consider setting up a Standing Order if you have not already done so, see our Membership Renewal page - using this method will renew your membership automatically for you each year and saves the Section a great deal of time and administration.
Due to the costs for printing and distribution of the Yearbook and Vernalis, the Section can only distribute these to those members who have paid the full subscription.
Item posted - 2 March 2020
New Website, I hope you enjoy the new website. Should you spot any errors or have an idea for additions or improvements, please get in touch. Alan Clelland - auricula1872@gmail.com
Item posted - 13 January 2020